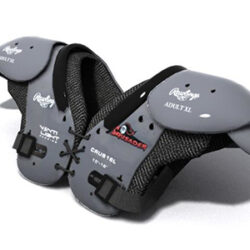 The best football shoulder pads are what athletes should not ignore when playing a match. Wrist injuries are a common injury, especially in high-impact sports and collisions such as football….
Read more »
Langley Rams
(formerly the South Surrey Rams and Big Kahuna Rams) are a Canadian Junior Football team based in Langley, British Columbia. The Rams play in the six-team B.C. Football Conference, which itself is part of the Canadian Junior Football League (
CJFL
) and competes annually for the national title known as the Canadian Bowl.
The Rams were founded in 1948, where they were based in Surrey and known as the Surrey Rams and later the South Surrey Rams when the club briefly relocated to South Surrey. In 2006, the team was renamed the Big Kahuna Rams after a sponsorship deal was signed with Big Kahuna Sport Company. On December 5, 2010, the team was officially introduced as the Langley Rams as the team made the move to Langley to play in McLeod Athletic Park Stadium.
The Langley Rams made it to the Canadian CJFL Championship against the Saskatoon Hilltops in 2012. The game on November 10 ended 23 Hilltops to 21 Rams giving the Hilltops their third straight Championship.