Basketball is presently in the three-point era, with teams and individuals attempting as many high-quality three-point shots as possible. The concept is straightforward: the three-point shot scores the most points, and more tries equal more points.
Sharpshooters are paid a considerable premium in today's game because the flexible defensive regulations allow for more ball movement. Langley Rams has compiled a list of the 10 best NBA shooters of all time to determine which sharpshooters are the most effective.
10 Best Shooters In NBA History
Who is the best 3 point shooters in NBA history? None of the great shooters on this list have come close to Steve Kerr in terms of accuracy. That's why he is the first rank on our list.
Steve Kerr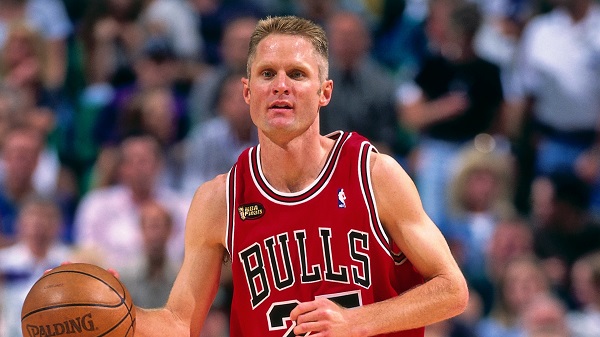 Steve Kerr
The current Golden State Warriors win coach has an unbelievable resume that includes playing alongside the GOAT, Michael Jordan, and coaching the best shooter of all time, Stephen Curry, to three NBA championships. You'll love my list of top 10 nba players of all time.
Curry is a better all-around player and scorer than Kerr, but he never possessed Kerr's efficiency
Steve Kerr would be the first to say that he earned a livelihood off of Michael Jordan and Scottie Pippen during his Bulls days, but he also had proved with the Cavaliers and Spurs as an all-time greatest shooter.
Kerr hit 50.7 percent from three points in 1990 with Mark Price in Cleveland and over 42 percent the next two seasons. Kerr's shooting was a significant element of Chicago's attack when Jordan was double and triple-teamed during his Bulls days.
Kerr had a 52.4 percent shooting percentage in 1995 and 51.5 percent in 1996, indicating a master shooter. Steve Kerr hit over 50% from three-point range four times throughout his career, making him the most effective 3-point shooter in history.
Hubert Davis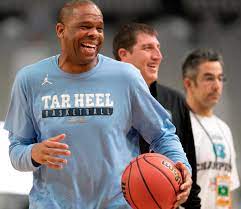 Hubert Davis
Hubert Davis was a shooting guard who spent his career with six different clubs and was recognized for accuracy.
Davis, who was drafted No. 20 overall in the 1992 NBA Draft, saw substantial playing time in his second season, averaging 11.0 points per game. Davis averaged 23.8 MPG while shooting 40.2 percent from three.
Hubert's career ended in 2004, and he had a CV that includes ten seasons of shooting over 40% from the three-point range. Few players were as consistent as Hubert Davis, which was one of the reasons the relatively inexperienced player was given so many opportunities to play.
Only time will tell Davis's effectiveness in today's game since he has never averaged more than four tries in a season. If Davis had played today, he would have taken at least seven three-pointers per game if great offensive players had surrounded him.
Seth Curry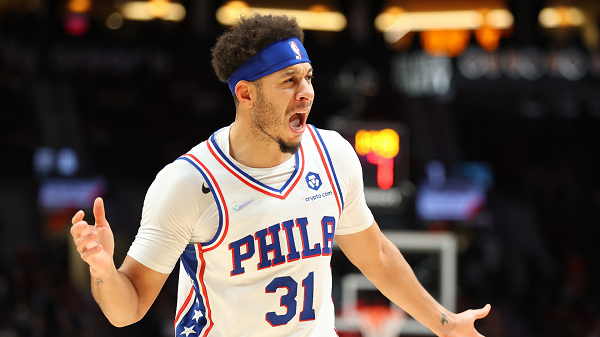 Seth Curry
Stephen Curry's younger brother, Seth Curry, is second with a 44.71 percent 3-point shooting percentage. Seth frequently goes unnoticed as a shooter since Steph and, to a lesser extent, Dell Curry receive all of the attention.
On the other hand, Seth has the shooting genes running through him, making over half of his three-pointers throughout his career. Curry began to shoot more threes after he was given more minutes, and he quickly established himself as a valuable member of the rotation.
Curry shot 45.0 percent on 2.5 attempts per game in 2016 and 42.5 percent on 4.6 attempts in 2017. Curry has yet to shoot less than 45 percent from outside the arc in four seasons.
His hot streak has propelled him to third place in all-time shooting percentages, and he's still going strong this season, averaging 54.1 percent.
Seth has a rapid release, and while he can't generate his offense like Steph, he's just as effective, if not more dangerous, when he's in the broad field. Curry has found a home in Philadelphia, where he will get lots of open shots playing alongside Joel Embiid.
Ray Allen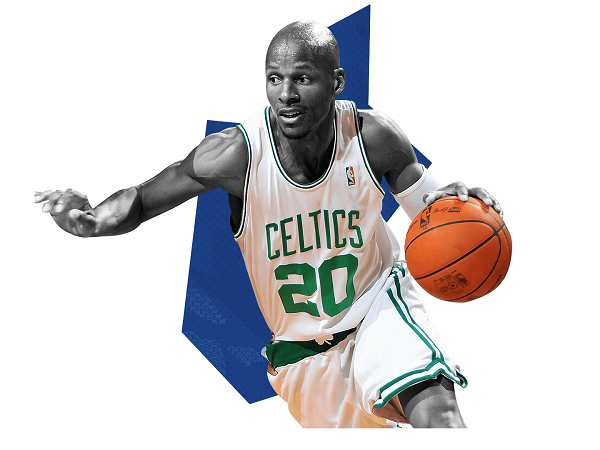 Ray Allen
Ray Allen is the greatest proponent of routine in NBA history. Allen, known for his meticulousness, followed the same routine throughout his career.
He'd take about 300 shots all over the court, in all degrees of motion, before each match. Allen's famous 3-pointer after Game 6 of the 2013 NBA Finals game may have been wild, but it was simply a memory for him.
He'd been in that situation tens of thousands of times. Why should it matter that there was an NBA scoring title on the free throw line this time? His numbers reflected his consistency. He never shot worse than 35.6 percent from beyond the arc in his career. 
Apart from Allen, Larry Bird, Kobe Bryant and Reggie Miller combined eight times. Such constancy is unheard of among shooters who rose to prominence before the last decade's boom.
Few players have ever been as consistent on a night-to-night basis as Allen, and it all started with his technically immaculate and carefully practiced shot.
Drazen Petrovic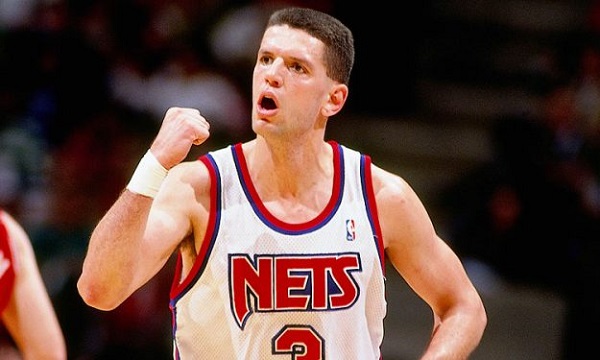 Drazen Petrovic
Drazen Petrovic was more than simply a European phenomenon in the NBA. He was one of the finest players whose career was cut short. He's also one of the best shooters we've ever seen, hitting over 44% of his threes in four seasons in the league.
Petrovic's career (and life) were cut short by a horrible event, but old heads reminisced about his excellent scoring guard. Despite not starting a single game and averaging only 12.6 MPG in his first season, Petrovic hit 45.9% from the three-point range.
Petrovic blossomed as a scorer after being moved to the Nets in his second season. With New Jersey, the guard averaged 12.6 points per game, increasing to 20.6 points per game in his first entire season with the franchise, thanks to 44.4 shooting percent outside the arc.
Petrovic's final season in the league marked the start of his career, as he scored 22.3 points per game on 44.9 percent shooting. We didn't get to see much of the Croatian, but he is unquestionably one of the finest marksmen in history.
Joe Harris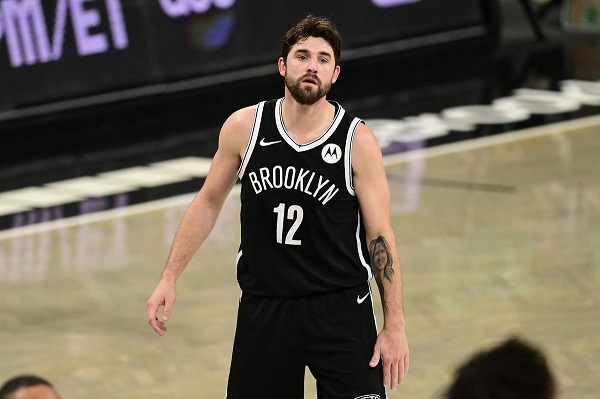 Joe Harris
A current Brooklyn Nets shooter, Joe Harris, has a career three-point percentage of 43.57 percent, excellent for a former No. 33 overall choice.
Harris showed some potential as a shooter in his first season, knocking 36.9% of his threes in only 9.7 minutes per game. On the other hand, in his third season, Harris took off as a shooter after being acquired by Brooklyn.
In his debut season in Brooklyn, the shooting guard made 38.5 percent of his three-point attempts and over 40 percent in the next four seasons. Brooklyn's sharpshooter also topped the NBA in shooting percentage in 2019 and 2021, with 47.4 percent and 47.5 percent, respectively.
Joe Harris has gone a long way in his career, which is why he was paid $75 million to shoot the ball at an exceptional level from long range.
Jason Kapono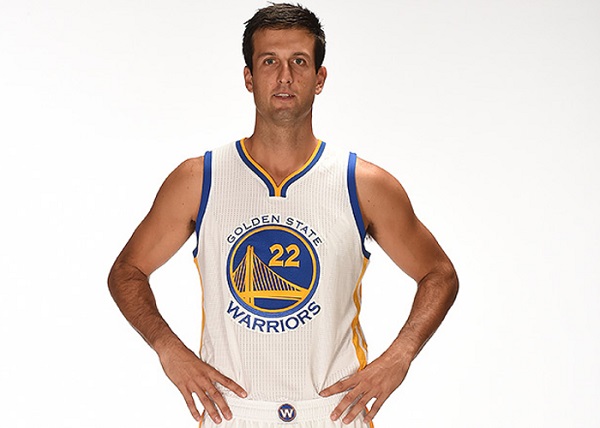 Jason Kapono
Jason Kapono, the No. 31 overall pick in 2003, never scored more than 10.9 points per game in a season and had a career average of 6.7 points per game.
But it was his three-point shooting that propelled him to over 500 games in the NBA, as he won two consecutive 3-Point Contests with two different teams: the Toronto Raptors and the Miami Heat. Kapono was also the NBA's top three-point shooter on two occasions.
The first was with the Heat in 2007, when he shot 51.4 percent from three-point range and won his first 3-Point Contest. The second was with the Toronto Raptors in 2008, when he hit 48.3 percent from three and won his second consecutive 3-Point Contest.
Kapono's height of 6'8″ allowed him to shoot over defenses when he had adequate room, and he is one of the finest shooters of his time. Kapono is also the first player in NBA history (together with Kyle Korver) to lead the league for two seasons in a row.
Stephen Curry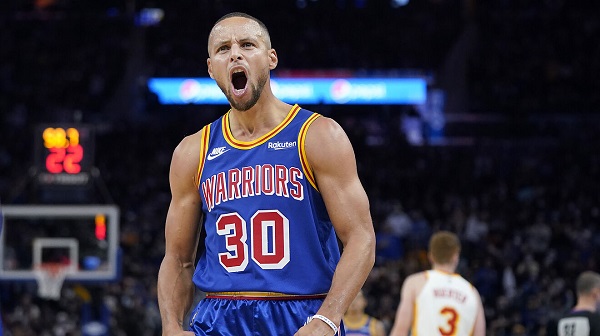 Stephen Curry
You're undoubtedly wondering how Stephen Curry is doing in his eighth year. He is, without a doubt, the best shooter in history since he could construct deep shots that few other players could.
However, his percentages are lower than those of six other players because he makes so many attempts, roughly 8.6 in his career. Curry has averaged over 12 attempts each game over the previous two seasons.
Curry averages more because he takes so many long-range shots, which is his best attribute. Otherwise, the pass first point guard would have quickly taken the top spot because his shooting techniques are unteachable.
Curry's skill set is unique, and while he earned his All-Star game status through hard effort, he was born with an elite shooting ability.
Tim Legler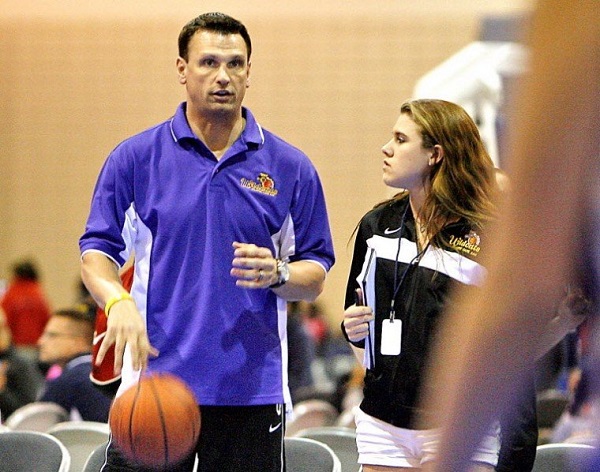 Tim Legle
Tim Legler, a basketball analyst, was a fantastic shooter who was always consistent with his stroke. The guard's most memorable season as a pro came with the Washington Bullets in 1996, when he shot an impressive 52.2 percent in 77 appearances on the floor.
Legler's task was to unleash go whenever he felt comfortable because the percentages were off the charts, averaging 9.4 PPG in 23.1 MPG. Legler averaged 52.0 percent the previous season, although he only played in 24 games as his marksmanship became known.
These two seasons pushed Legler's percentages so high that he could go four without shooting above 35% and still finish in the top ten. When it comes to basketball analysis, Legler not only understands what he's talking about, but he also knows how to shoot deep jump shots.
Steve Novak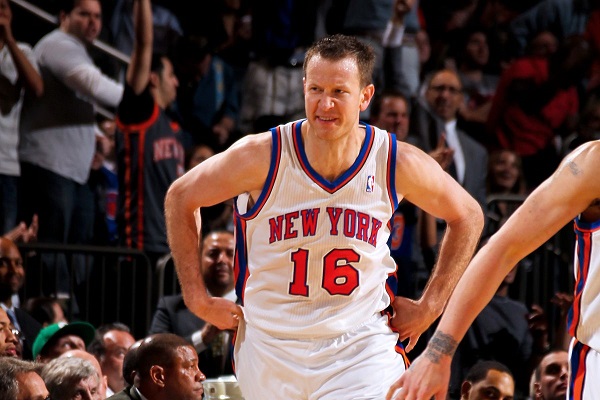 Steve Novak
The only reason Steve Novak was on the court was to shoot. He was not a valuable passer, defender, or rebounder at his stature, but he was an absolute pass first point guard.
Novak began his NBA career with the Houston Rockets, where he made a reputation for himself by averaging 47.9% 3-point shooting in his second season.
After a few stops with various organizations, Novak found a new home with the New York Knicks. Despite only playing 18.9 minutes per game for the Knicks in 2012, Novak led the NBA in 3-point shooting (47.2%).
Novak would have been a far more helpful addition to teams who needed a sharpshooter on the court at all times if he could deliver in other areas of the game. Nonetheless, Novak would be happy with his tenth-place finish all-time.
Final Thoughts
Shooting is a surprisingly tricky activity. While the basic concept of throwing an orange ball through a white net is universal, the strategies used by players differ dramatically.
If you are unsatisfied with our list of the ten best shooters of all time, you can refer to Langley Rams for more helpful information. Thanks for reading!